Choosing a Driving Experience
Circuit Driving Experiences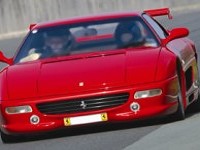 Driving4all's race track experiences give you the chance to spend a few hours getting to know a racing circuit from the best seat in the house - behind the wheel of a snorting, wheel spinning supercar such as the Ferrari 355, Subaru Impreza or Mitsubishi Evo. The sort of car that most people only dream of driving can be yours while you learn the braking points and sight lines that will shave a few more seconds off the next lap.

Most of our circuit experiences start with a little classroom work where you will meet the instructor/s, you'll probably be guided through the circuit itself using a map, you'll be told about the safety rules in place on the circuit and what sort of signal systems the marshalls might use (such as 'no overtaking', 'last lap', 'come in immediately'). Then it'll be out to the cars themselves!
Ferrari 355 specification

Engine type:
V8, mid mounted
Engine Size:
3496 cc
Horsepower:
380 bhp @8250 rpm
Torque:
268 ft.lb @6000 rpm
Max. Speed:
294 km/h (184 mph)
0-60 mph:
4.6 sec
Some of our experiences then involve a passenger ride for a few laps while the instructor demonstrates the lines and handling techniques - this isn't the sort of passenger journey where you'll be leafing through the paper, or sending a few text messages - you'll be hanging on, squealing with the 'G' forces and wondering if you'll ever be as smooth and capable as your instructor.


Of course, some of our circuit experiences, such as karts and Formula Ford cars, cannot have two people in the cars. In this case you might firstly be shown the circuit by your instructor from the seat of a sporty 'normal' car, or you'll be shown how get in and strapped up, then you and your fellow students will follow an instructor in the same sort of single-seater round the course for a few laps, gradually getting faster and with a strict rule of 'no overtaking' (you'll never manage to pass the instructor anyway).


Once the introductions to the team, the course and the machinery are out of the way, then you get down to the real business of getting 'inside' the car and exploring your own personal envelope. All too soon your laps will be over and now the only disappointment of the day - you have to leave the car at the track...


Normally at this stage you then have a debrief with the instructor, often one-on-one, about your performance - and most of our experiences also involve the presentation of a certificate as a souvenir of the day. You won't really need one, you'll be wearing a silly grin for weeks and you certainly won't forget your day in a hurry.




Off Road Driving Experiences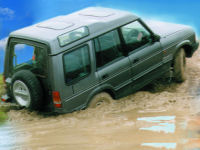 There are so many 4x4's on the road, but how often do you see one covered in mud? Driving4all's off road experiences give you the chance to get somebody else's vehicle thoroughly filthy - and you don't even have to clean it afterwards!!

Getting a vehicle through some real honest-to-goodness rough stuff is not just a question of putting your foot down and gripping the steering wheel a bit more tightly. Our courses involve steep slopes, deep mud and slippery and loose surfaces which require a lot of thought, planning and controlled aggression.

Most of our experience follow the same basic format. You'll be introduced to your instructor, and your fellow course pupils, over some refreshments and you'll receive a full briefing on techniques like axle articulation, approach and departure angles, how to find the best traction, when to and when not to use the brakes, when to use a little throttle and when to really attack an obstacle.
Land Rover Discovery 3 specification

Engine type:
V8 petrol
Engine Size:
4394 cc
Horsepower:
295 hp @ 5,500rpm
Torque:
425Nm @ 4,000rpm
Maximum speed:
195kph (121mph)
0-60 mph:
8 sec
Then you'll get into the vehicle, often with other course pupils, and your instructor will demonstrate a few obstacles, normally by driving round the prepared course. After seeing how the experts do it, you'll then get your turn to see exactly what a 'chelsea tractor' can do when unleashed on the proper terrain - if you're on a shared course you'll all take turns with the wheel until you've thoroughly loosened all your fillings and had chance to learn from others' mistakes.


After the driving there's then a de-brief with your instructor and an assessment of your prowess, you'll also be presented with a certificate of achievement to add to the souvenir photographs you've taken of your day.


You'll go home with an enormous smile on your face, a new set of skills which may even translate to making you a safer driver - and some other poor so-and-so will be getting out the hose and bucket.......